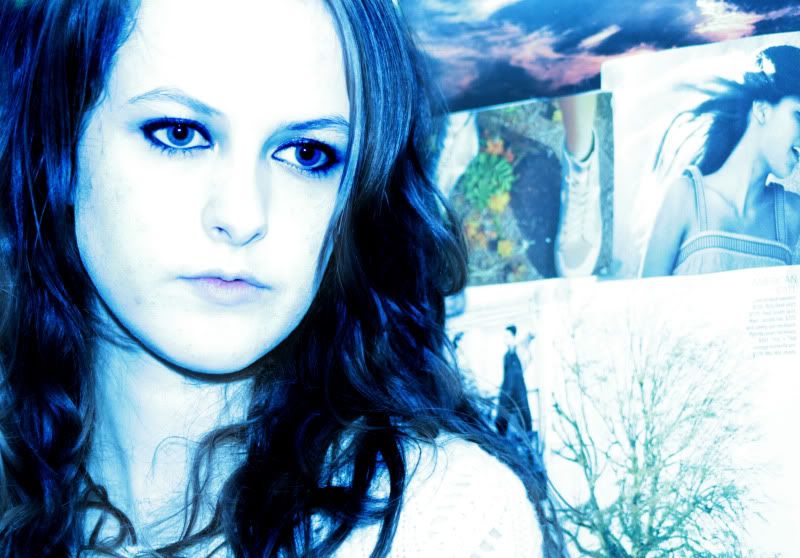 Images taken with Vivtar 2800 swivel head external flash+blue flash filter. Day 4 of 365 Project.
I am what is reffered to as a "summer baby." Not only does my birthday fall in one of the precious three months of the summer season (August, to be exact), but I am also in love with every facet of it. The dripping sweat that accompanies the summer weather is a small price for me to pay for shorts, sandals, and going to the beach. I always tell my mom: "I like it to be cold on Christmas until New Year's and then I'm ready for Spring."
I felt that the blue flash filter used to take these self portraits accurately represent the chill of winter.