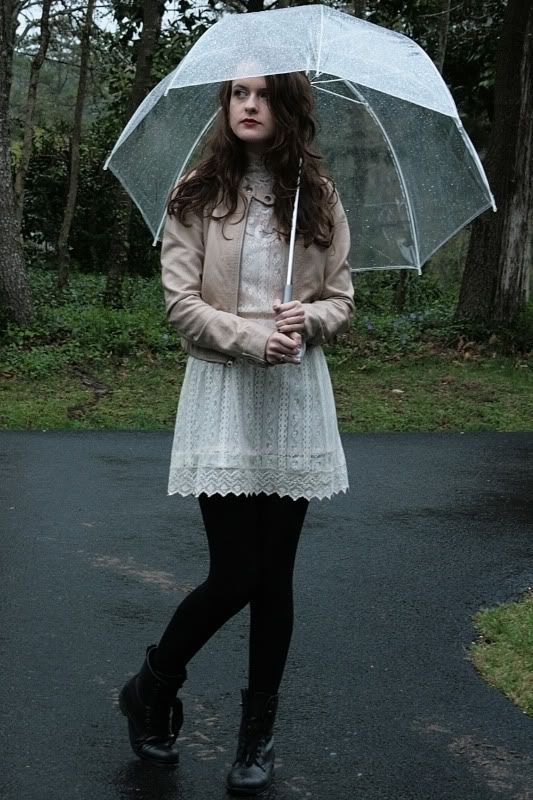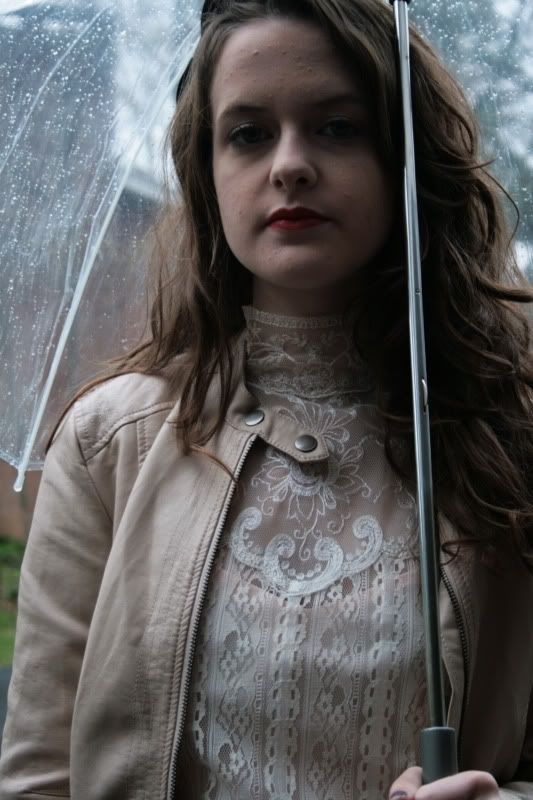 Altered vintage lace dress, thrifted. LC by Lauren Conrad faux leather jacket, Kohl's. Black tights, American Eagle. Black combat boots, Forever 21. Black oversized bow, Gap Kids.
Day 06/32
My grandmother and I worked to turn this dress into a modern twist on a vintage piece. The dress originally had long lace puff sleeves, was down below my knees, and did not have the contrasting lace trim. With some imagination, we made it look much more current and as a bonus, I have beautiful lace from the process to use for other projects.
On another note, I am hoping to soon upgrade my cheap Forever 21 black boots to Dr. Marten's. I have gotten quite a bit of use out of these boots, but the $30 price tag leaves me with $30 quality. I got these as a birthday present (August 28th) and have worn them almost all the way through the soles. The only question is, should I get the Oxblood shade or stick with the basic black? I know I don't want a print because something that expensive is going to have to be basic for me. Somehow boots end up being one of my spring essentials, but to see more check out my
guest post
on Fashionography.
P.S.-Although I am remaining optimistic about the prospect of really trying to document my outfits every day, I forgot about a major curve ball in my plan. I am a member of a completely wonderful student organization and I was at their state conference for the past three days. Although I placed in all of my events, the organization's official attire does not exactly scream blog material. However, I am extending my month long worth of picture to include 32 outfits, no matter if I had to skip the days where I looked like a flight attendant. Thank you for your patience with the kinks of Operation Overhaul!