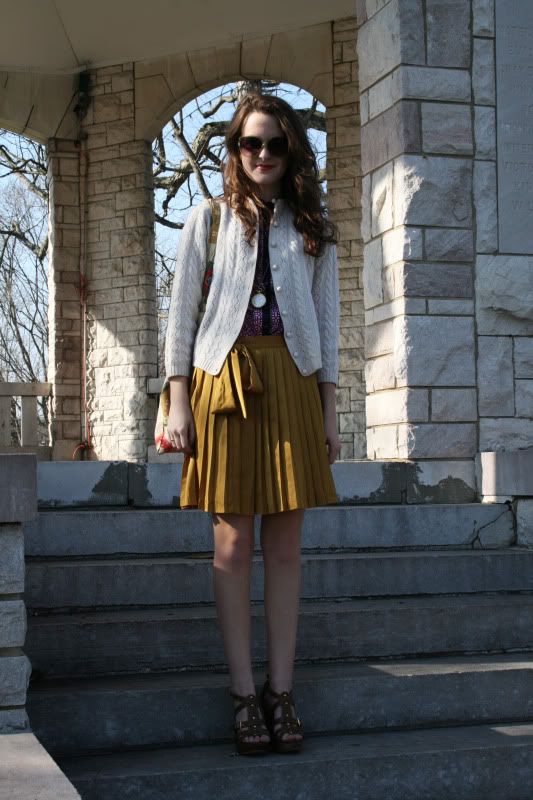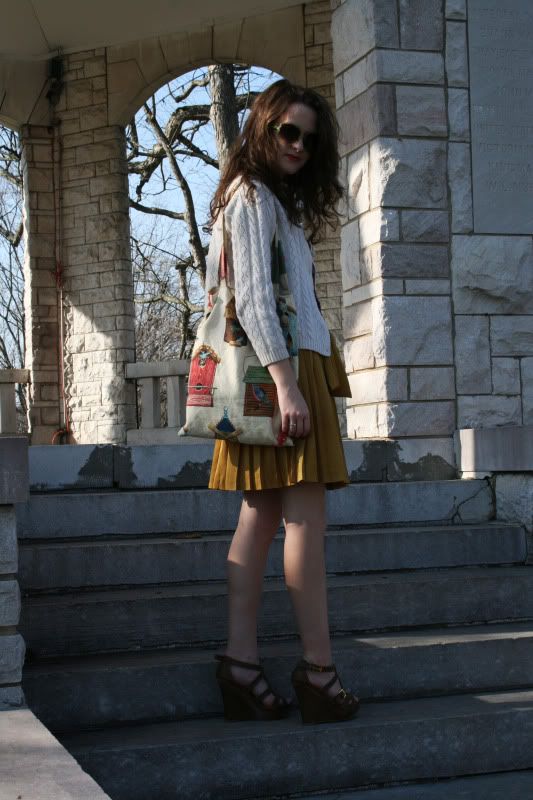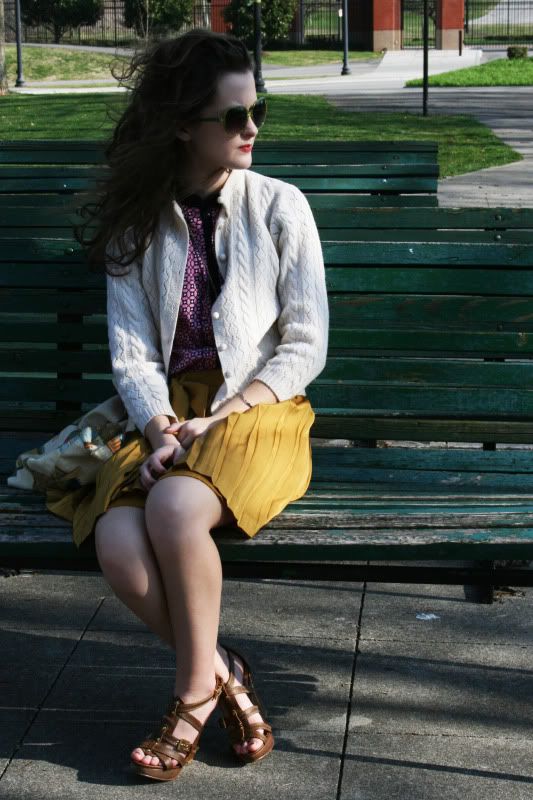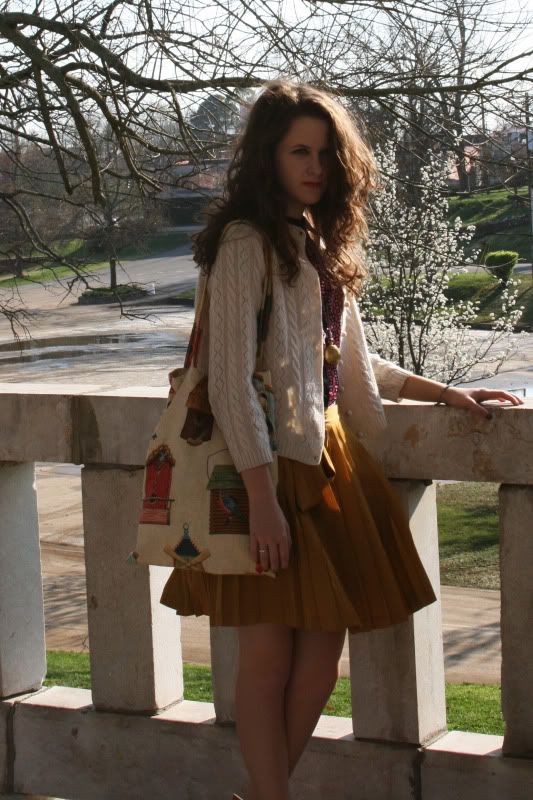 Sweater, vintage. Blouse, Tommy Hilfiger. Skirt, Gap. Pocket watch necklace, vintage. Shoes, Aldo via consignment. Tote, handmade. Sunglasses, Delia's.
Day 02/32.
This mustard skirt has basically become a neutral in my wardrobe. I got it during Gap's Black Friday sale where everything in the store was fifty percent off and do not regret the decision. It is the perfect length, a great material and color, and the pleats! I love how it mixes with the most unexpected colors, like this blouse that I picked up from Marshall's. The blouse is the perfect mix of seventies and country club especially when paired with the sunglasses and anything mustard.
In other news, today was a completely glorious day. I went to the zoo and to dinner with my family and was inspired by everything around me. I really love florals in general, whether on clothes or in nature.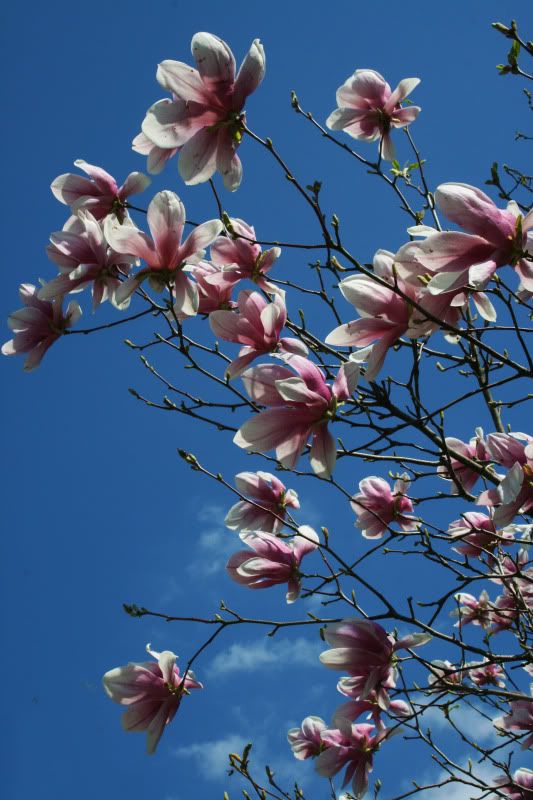 I am so inspired by the color palettes that I saw today! I can't wait to incorporate them into my outfits soon. Blue and pink (in many shades) is already one of my favorites, but I also like the "McDonald's" colors of the second picture. Spring has definitely sprung!