After seeing this picture Monday on flickr, I knew I had to attempt to create something similar:
+
=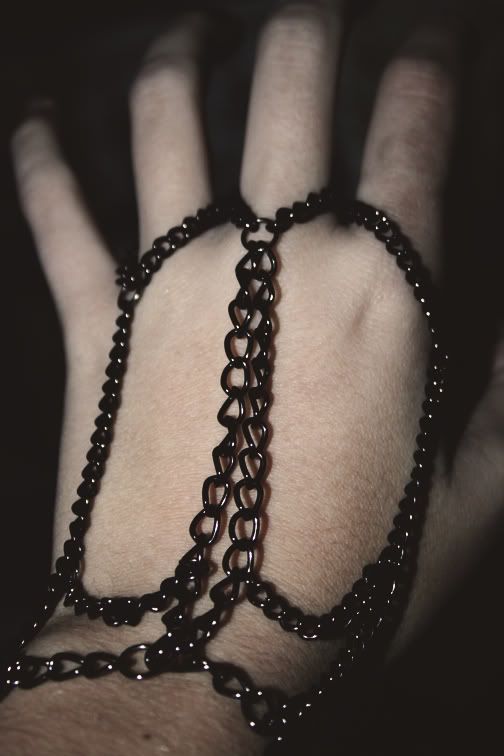 Although this week's project was not my own brainchild, I have been lusting after a similar piece of jewelry all week. I'm fascinated by odd accessories. Instead of settling for keeping a somewhat lackluster necklace, I wanted to have something that I am truly proud of. Now, I can't wait to build an entire outfit around my lovely new chain glove!
P.S.: If you haven't checked out Project Restyle yet, it isn't too late! Just click
here
or on my banner in the side bar to read all about it. I highly suggest it if you are a vintage or craft lover!