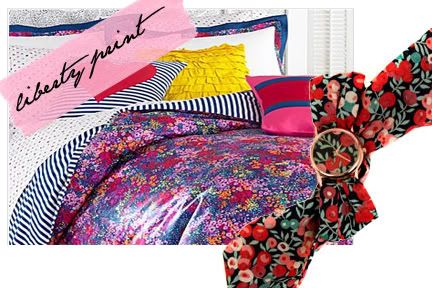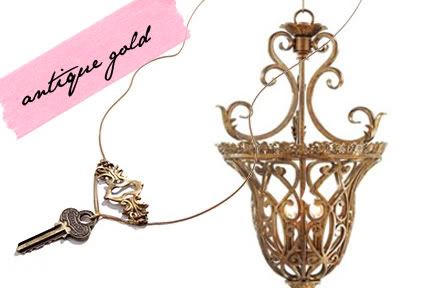 1.
Jeffrey Campbell shoes
+
Grey Design Studios table
2.
Liberty of London watch
+
Teen Vogue sweet floral comforter set
3.
Reverie for Madewell necklace
+
Kathy Ireland light fixture
Being the daughter of someone who works in the interior design industry, I have always found it fascinating how fashion and decor collide. One of the most interesting concepts to me in this regard is color forecasting; however, I am just as fascinated with more specific trends. The way current "must haves" of fashion and items for the home go together is quite astonishing. After discovering
this slideshow
from Casasugar about interpreting J. Crew's new classics into items for the home, I knew I had to do my own mini version. As my wishlist increases, I am sensing that this will become a regular feature.
The wooden elements of the Jeffrey Campbell shoes is what caused me to lust after them in the first place. I am a sucker for anything with a wooden platform! If the shoe were translated literally into a piece of furniture, then flipped upside down, the product would certainly be the Grey Design Studios table (which uses only sustainably harvested, wind fallen lumber). Although the connection is a no brainer for the second set, I am also a big fan of Liberty florals. I would do my entire house in the tiny flora if I planned on becoming a spinster. I am convinced I will possess this floral comforter before I leave for college, especially since it has been marked down! And finally, although I am more of a sterling silver person, I have a soft spot for antique gold. On my trip to NYC, I spotted a variation of this necklace at Madewell and knew it had to be mine. Each is a unique piece of art so why not reflect that with an equilly unique light fixture?
How do your clothes and home intertwine?